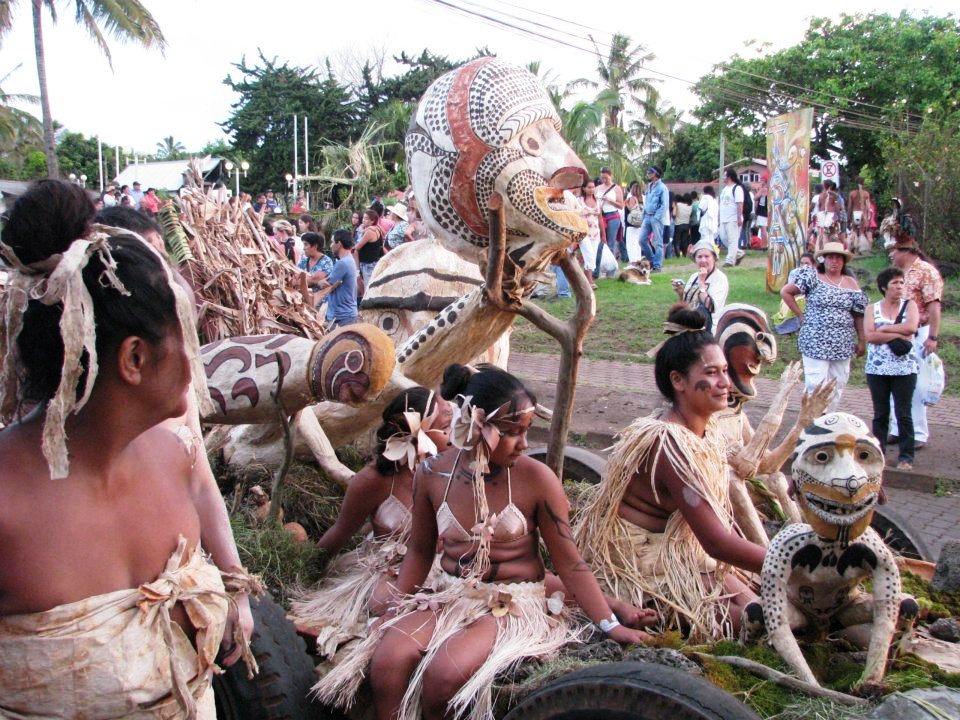 A RECENT note from South American eco-experience specialists explora reminded me of a bucket-list inclusion inspired by pre-teen reading of National Geographics – to visit Easter Island and view its mysterious carved moai or giant stone heads.
When the opportunity presented to visit South America in the mid-80s it was double the thrill to find my assigned routing was to be Sydney-Papeete to catch a LAN Chile flight to Santiago via Rapa Nui (the local name for Easter Island) with a stopover possible on the way home.
How, I wondered, would the moai stack up after a month of Cuzco, Machu Pichu, Rio, Buenos Aires, Lake Titicaca and La Paz?
Easter Island remains an indelible highlight – right from our night approach to the island which is "a long way from anywhere" to our eventual week-long visit.
Heading in, with Sydney 9,000 km or so in our wake and the South American west coast another couple of thousand clicks ahead, it was as though the early model Boeing 707 was landing on carrier flight deck.
Whatever you have read or heard this is truly one destination "a little bit out of the way but it pays to come".
There are more tourists these days and infinitely improved accommodation but it remains a destination where you keep your eyes and ears open; accept or reject, if you will, the history of Rapa Nui and its all-but-extinct natives; where they came from; Chilean slave trade; the all-but-disastrous incursions by adventurers and explorers.
Adopt your favourite version of the origin of the stone heads – markers left by aliens from another planet; or, more realistically, quarried and carved miles from where they now stand then, by means unknown, transported over rugged terrain.
Which brings me back to explora's new reason to include Easter Island on any South American itinerary which the upcoming Rio Olympics will boost.
Coincidentally, the focus of their program was the 15-day Tapati Festival which, with a bit of imagination, is a kind of ancient Rapa Nuian version of the Games with a melange of about 40 extreme physical tests and a cultural extravaganza.
Highlights are the vaka tuai which involves collection of special reeds and weaving them into a serviceable canoe to sail against other teams and the takona which entails elaborate body-painting with natural pigments.
The absolute event is the haka pei where competitors sit or lie on lashed banana tree trunks when hold on as these forerunners of bobsleighs are launched down a steep, grassy incline at speeds up to 80 km/h.
Serious injuries are not uncommon so beware when you are invited to have a go in warm-up sessions.
The explora program houses guests in its 30-room Posada de Mike Rapu, South America's first "green hotel" and named for the local free diving legend who holds the South American record for going down 71 metres and staying under for three minutes 48 seconds. (He later made a 79 metre training dive!)
Mike now runs a dive centre at Hanga Roa Otai fishing cove – and doubles as a cook on a mission to revive the endangered Rapa Nui culinary tradition.
Between sightseeing, on foot or bicycle, haka pei-ing or pool, jacuzzi, sauna, massage sessions, snorkelling, fishing or surfing, some of Mike's in-house culinary creations, with heavy seafood accent are a must.
You can buy packages of between three and eight nights priced from $2385pp twin share with accommodation, full board, daily explorations with guides – the works.
Talk to your travel agent about writing Easter Island into any South American itinerary – and if you can make it during Tapati so much the better.


FEATURED CONTRIBUTOR – John Blair: John is an award-winning, world-travelled newspaper and magazine journalist who has worked in Europe and Asia as well as many years compiling and editing mass circulation travel pages here. As a professional traveler on all continents, particularly familiar with Australians' favourite destinations, likes and dislikes, his column provides a definitive, warts and all guide for prospective tourists and adventurers of all ages.
Comments
Powered by Facebook Comments





by