Surprise, surprise US powerhouse TV network CBS have given their Australian off shoot Channel 10 a major makeover.
In fact I wrote a WOL blog over a year ago predicting this would happen – see box:
But I did get a few things wrong…
Firstly the logo. The stylised numeral 10 has replaced the word TEN … and I like it.
Secondly, the round background shape (blue but without border) has been retained.
I think I forecast the introduction of the CBS 'eye' would be the first stage of any re-branding exercise.
Thirdly and I believe more importantly TEN have adopted a new tagline NEWS FIRST.
Last year I went out on a limb and asked the question:
Is there a possible digital-based branding strategy Aussies will embrace?
Well I think CBS/TEN has come up with a viable alternative. And it's now up for other channels to react.
As a SEO practitioner for many years I predict that TEN will quickly dominate the Google SERP (Search Engine Results Page) for searches using the two keywords NEWS FIRST or FIRST NEWS or even 10 FIRST.
However this approach will not boost the SERP ranking for single keyword searches for the keyword NEWS and no one will search the keyword FIRST alone on their smartphones (a target demographic).
Mumbrella recently ran a story about 7 West Media's plans for a news portal to be launched in the Q1 2019. Clive Dickens went on the record to claim the proposed platform 7news.com.au would be No.1 within 6 months.
Based on TEN's latest tactics I would respectfully suggest the 7 team should go back to the drawing board and come up with a brand new 'searchable' tagline (with associated au domain) to pierce the clutter that surrounds nearly all Australian news sites in the crowded digital space.
I await developments.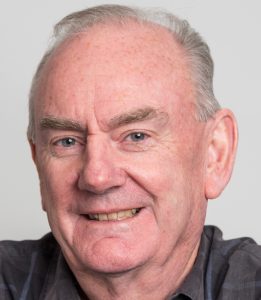 Dr Andrew M Connery is the Director of Innovation at CTPM Australasia and has been active online since 2001.
Andrew completed his PhD at the UOW's Sydney Business School in 2015 his doctoral dissertation 'Overcoming Barriers to the Introduction of Perceived Disruptive Innovations in to Rigid Efficient Systems'.





by