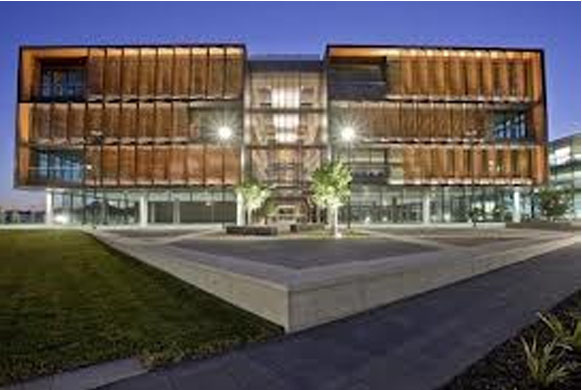 With the centrepiece iC Enterprise 1 building, officially opened in September 2011, still standing largely vacant, the fifth project jointly undertaken by the University of Wollongong and developer Baulderstone should have sent the UOW administration a clear signal to end its mindless expansion.
Instead it was the NSW Auditor-General who actually delivered the news of the pending sale of the unsuccessful first fully-commercial building while handing down the findings of a financial audit of the state's universities.
At the time of the termination a UOW spokesperson claimed it was by agreement, with no penalties incurred from construction firm Baulderstone. It was further maintained the sale would not jeopardise the campus's commitment to research and innovation.
The university finally flagged its intention to sell the 10,000m² of net lettable area in May 2012 to prematurely bring to an end its planned 8-year long joint venture arrangement with its developer partner at its much-hyped Innovation Campus.
When the Innovation Campus project first received seed funding from the ALP NSW State Government I am reliably informed a commitment was given that it would actively encourage locally-based innovators to undertake research on-site.
Interestingly, this assurance was apparently sought by now Innovation Campus Director David Campbell, then acting in his role as Minister for the Illawarra.
To date, there has been a marked absence of organisations fitting that description taking up tenancy although, according to the Illawarra Mercury, two well-known entities did flag their interest before completion of iC Central in mid 2008. The DMW Group, now part of Edmen, did in fact move in but have since relinquished their tenancy for more economical space in the Wollongong CBD, and local IT company Internetrix also expressed interest well before the opening but never took up residency.
It would seem that the UOW is more intent on becoming a landlord who will only accept tenants willing and capable of paying the highest rentals such as banks or coal miners or overseas-based corporations, rather than supporting under-funded innovative research by its own students or local SMEs.
Despite this reality, the mooted iAccelerator program, also to be based at the innovation Campus, is reportedly designed to provide an environment for the ideas and discoveries of UOW students and faculty staff to evolve into products and services that spur the creation of new companies.
Apparently a $20m+ federal grant is now being sought to construct the iAccelerator building – presumably not by Baulderstone – but, more importantly, what is not being addressed is the raising of critical venture capital to support the would-be innovators.
Seen in conjunction with the $11m+ Southern Gateway Centre white elephant, both State and Federal Governments could be forgiven for now becoming more than a little concerned at investing further funds in non-traditional public infrastructure in the Illawarra region.
It also raises the obvious question:
Why is the UOW asking for more funds to construct an iAccelerator building at its Innovation Campus when it already has vacant space?
For the record, over three weeks prior to publication WOL contacted the UOW Media Unit initially and then, at their suggestion, Innovation Campus Director David Campbell, and put to them the following questions regarding the official status of the iC Enterprise 1 building, specifically:

• Has it been sold yet?
• Is it being tenanted?
• How much does it cost to remain mainly vacant?
• Who bears the holding costs till it is sold?
• And why is the UOW asking for more funds to construct an iAccelerator building when it already has vacant space?
No response has been received to date.
Editor
CONTRIBUTOR, DREW MARTIN: Historical construction equipment is the on-going fascination of this Wollongong based and now retired earthmover. And it was this strange obsession, together with senior links with the industry and the characters within it, that were the catalyst for his professional writing career and the original reason for adopting a pen name. After appearing each month for nearly a decade with his popular and always controversial Ripping Yarns column in the trade magazine The Earthmover & Civil Contractor Drew next tried his hand at children's books with his REX-3 The Robot Excavator series being published well before Bob the Builder first appeared on bookshelves. In recent years DM has largely turned his attention online and continues to amuse a younger audience with his original way of looking at what most other people consider completely normal.
Comments
Powered by Facebook Comments





by