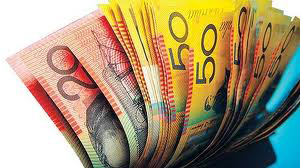 The past year has been extremely difficult for businesses operating in the Illawarra region both big and small, but what exactly distinguishes the winners from the losers?
No matter which way you look at it the on-going struggle with wafer thin margins, depressed sales, debtor days relentlessly creeping upwards and increasing operating costs (not to mention bad debts), it seems the news for most owners and managers has been all bad.
However, reports in the local media have been limited to company closures and lay-offs and the true extent of the problem for SMEs remains to emerge. The prolonged lead-up to the Federal election will be, for many, a tipping and sometimes terminal point.
Being a self-employed consultant based here in the Wollongong CBD for over twenty years I've seen first hand how some businesses not only survive these periodic downturns but emerge stronger and with increased market-share.
But what distinguishes these winners or local heroes from the losers?
Is it their management focus, excellent products and services, or just their dogged perseverance?
WOL will take a look at a local business hero each month and share their collective insights and wisdom. Starting this month with one of the bright spots in the local retail sector … the rise and rise of the Country Grocer based in Unanderra – see PROFILE story on Ross Kambouris.
In contrast with the bleak backdrop most local businesses are facing, the so-called 'Not for Profit' sector has seen some stellar performances being recorded (don't you just hate that name – should be Not for Dividend surely, since I don't think I've ever met a successful Not for Profit that wasn't profit orientated).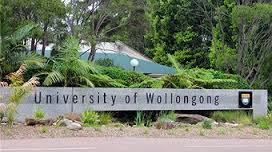 The University of Wollongong, until recently under the steady and very business-minded hands of VC Gerard Sutton, is now being widely reported as embarking upon the ambitious goal of becoming a Top 1.0% Global University.
With assets already exceeding $1b and annual profits of over $100m they are definitely the big mover in Wollongong for the foreseeable future.  Don't you just wish you could buy some shares.
In election year the Gillard government's focus is once again on jobs. In reality all the government departments both State and Federal I've had anything to do with have had this as their primary and over-riding objective for many years now.
And that I feel is becoming a problem. While this may sound contrary, the record clearly shows this laser-like focus (to the exclusion of all other factors) has certainly not been delivering anywhere near the types of results I'm sure everyone would want to see achieved.
It may sound radical, and even counter intuitive to non-business people, but I would strongly suggest all government departments should change the criteria for allocating funding assistance to focus on long term profitability.
Any business person will tell you nothing succeeds like being profitable. Once a new business establishes itself (often takes up to seven lean years to start making decent returns) it will seek to build on its early success, which means new jobs will follow automatically.
The reality is that profits must come before job creation – not the other way around – and profit should definitely not be a dirty word!
Re-launch WOL … V3

When the idea of re-launching WollongongOnline was first raised with me one of my primary concerns was how to make it different this time round.
I'm reminded here of a story about the much married and much quoted Zsa Zsa Gabor embarking on her seventh honeymoon.
Long time WOL readers will probably recall when Empower Australia (now Your Online Community Pty Ltd) first commenced publishing in 2003 the e-zine was a weekly; and in fact we stayed that way till 2010 when we briefly resumed in 'Women's Weekly' or monthly format.
This time round (our V3, Version 3, or is it Video 3) we'll be sticking with the monthly format, for starters anyway, and we will be keeping some of our original column names and adding a few new writers, plus featuring occasional guest contributors.
But the big difference is this time NewsLive videos will be attached to most columns and appear in the right-hand side column on the WOL front page – our intention, at the moment, is to keep the majority of clips in the range of 30-60 seconds maximum, but that could change with the introduction of the NBN.
Most video clips will be created by our media partners ZEALOUSIN in TVC quality so they can be deployed for TV commercials and also used for website content at reduced resolution.  Some clips will be supplied by contributors or others.

Our editorial focus will also be on the digital requirements of small businesses in the Illawarra, in particular Search Engine Marketing and Search Engine Optimisation – see GET SMART column sponsored by EmpowerSEO  (part of Your Online Community).
We will also be running APTITUDE, a regular column by Evan Morrison on apps – starting with the question: Is your business app-ready? This column will also feature an App of the Month video.

I look forward to hearing from long term WOLers and newbies with ideas on what you like (and dislike) about WOL.

EDITOR, Andrew M Connery: A pioneer in social media and active online since early 2001 heads up the Editorial team. Andrew is currently undertaking doctoral research at the School of Computer Science and Software Engineering at the University of Wollongong. A B2B marketing practitioner by profession his specialty area is local search and until July 2011 he was a Senior Trainer for the Federal Government's Small Business Online program. His latest project is a joint venture with Barnetts Couriers to introduce 24/7 smart lockers for online purchases.
Comments
Powered by Facebook Comments





by