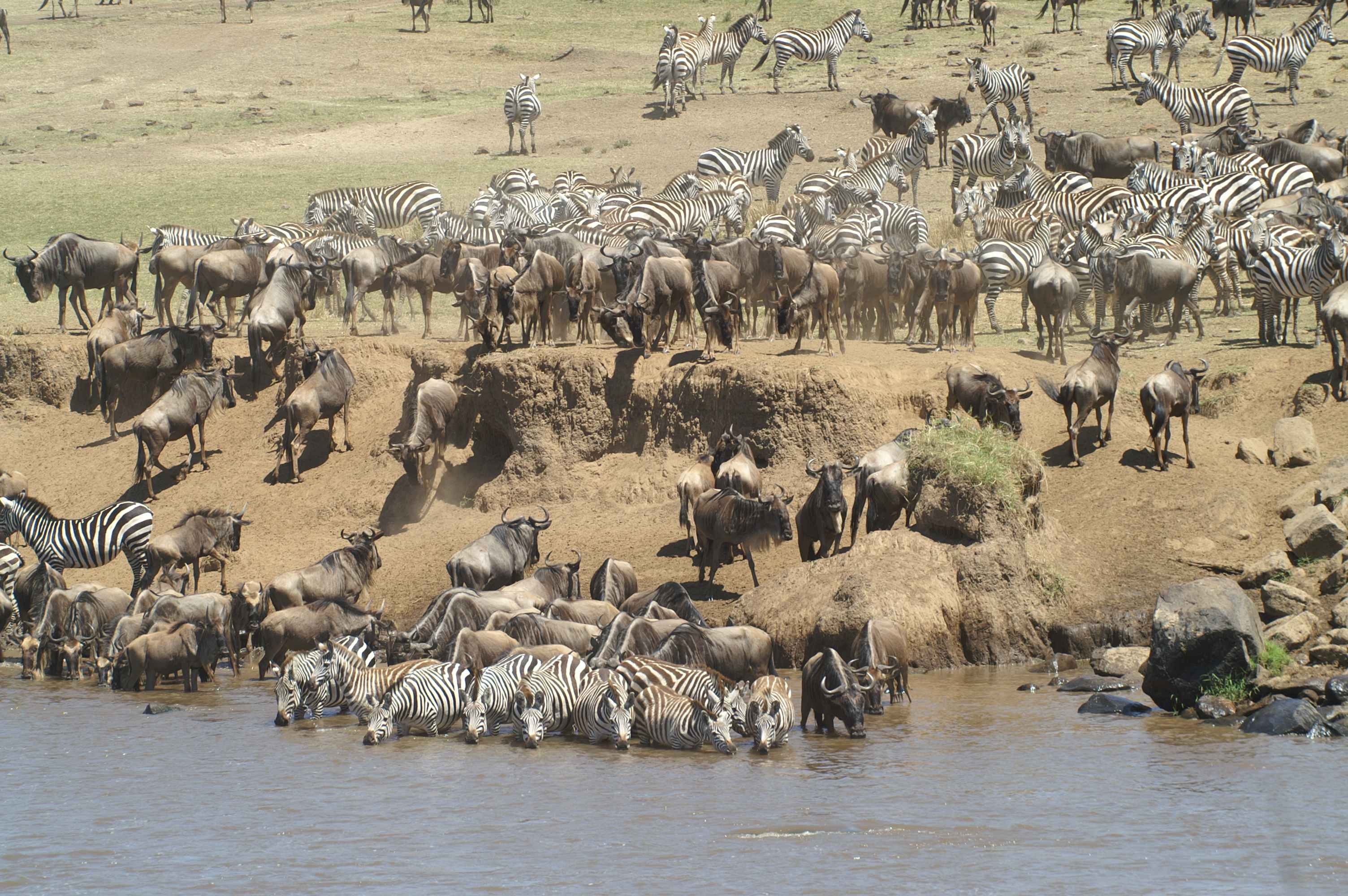 ADVICE to "do it now, before it's too late" is, more often than not, promoters' hype to scare up some action when business is slow – and the travel trade is as guilty as any.
But we are talking Africa in your online travel this month and this advice is sound, if not exactly urgent.
The most common motivator to visit the Dark Continent is a bucket-list type safari to view and shoot (with a camera, not a gun) what are commonly referred to as "The Big Five" – lion, African elephant, leopard, rhinoceros and Cape buffalo.
Ticking off each of the species as they appear in their traditional surroundings with nary a fence – or worse, a cage – anywhere for hundreds of miles around, is a thrill without par. But, save for a few pockets here and there, numbers are dwindling, thanks to human encroachment and, worse still, the despicable poaching trade.
Using the African lion as an example, and using National Geographic figures, in the immediate post WW2 years the lion was indisputably king of beasts with a widely spread population of around 450,000. By the 1980s there were about 100,000; by the 1990s, just 50,000.
A decade on make that 20,000, with the venerable National Geographic unprepared to even guesstimate populations by the end of this second decade of the 21st century.
Add to this tale of woe, decimation of rhino and elephant by poachers cashing in on primitive, nonsensical beliefs of medicinal benefits of rhino horn or ornamental value of tusk ivory and you will begin to get the drift.
The boost to the viewing tourism trade, as distinct from hunting, brings to costly efforts of species conservationists does, nonetheless, have a degree of urgency. Do not be persuaded otherwise by David Attenborough's superb footage of thousands of wildebeest, zebra, whatever, migrating.
The countdown is on
There is more to embarking on an African odyssey than buying the great white hunter gear and good cameras with a variety of lenses and booking the most appealing luxury safari at your local travel agency.
This year, Sydney-based safari specialists, Bench International, marks 45 years of taking Australians to Africa.
"During that time Bench consultants have learned some tricks of the trade," says general manager Martin Edwards.
The following are six of his best where, when, how and what-to-carry tips.
* IN southern Africa, August is a good time to enjoy the wildlife because the winters are dry and, due to low rainfall, the bush is less dense, allowing better wildlife spotting opportunities. Also, waterholes often dry out. Local rangers know where there is water most likely to attract wildlife.
* IN east Africa visitors can sidestep the crowds visiting the Masai Mara national game reserve to view the great migration and, instead, visit neighbouring Tanzania earlier in the year before the throngs of animals cross the Mara River into Kenya.
Literally millions of migrating animals can be seen in Tanzania from about March onwards until they cross to the Mara from July to October.
* TRAVEL around some parts of southern Africa is often by small, light plane so it is wise to pack a secondary bag for essentials to conform with carry-on weight restrictions. Overweight and bulky baggage often has to be lockered somewhere until your return.
Aussie tourists easily conform to Africa's "largely casual" dress code – forget the suits, dressy jackets or more formal attire. "You're on safari, not a catwalk," Edwards says. (Firmly rolling clothes can also save space.)
* PHOTOGRAPHY plays a huge part in any safari with an abundance not only of wildlife but also culture and scenery.
Experienced safari photographers advise that an 18-200 zoom lens is adequate for both long and wide angle shots. (Larger 300mm and 500mm lens are heavier and more difficult to hold still.)
Special advice – common sense when you think about it – is to be alert and scan treelines and horizons from right to left as it's slower and more accurate (since we read left to right we're programmed to scan more quickly that way and may miss something).
Try using faster shutter speeds to freeze animal movements, camera wobble and hangover shake.
Also, carry a spare memory card and the gear you need to download. Many lodges and camps now have the equipment to allow you to store your precious shots as you go.
* TEMPERATURES fluctuate in southern Africa. Cape Town has warm summers and cold winters and some freezing winds, whilst the major game park areas around Kruger National Park in the north east have dry winters, summer storms, as well as frequent icy mornings and hot days for much of the year.
Carry something warm for morning and evening game drives and light attire for daytime wear. As Edwards says: "There's nothing worse than wishing you were back at camp because you were too cold to enjoy watching a pride of lions on a kill."
* REQUEST that your African safari travel agent arranges your itinerary so that the best wildlife viewing opportunities are visited last.
"This way, your safari builds to a crescendo; building your wildlife experiences gradually allows visitors to better absorb the beauty of what they are seeing and the fascinating new information they are receiving," Edwards says.
"When it comes to price, pay as much as you can afford as the old rule about 'what you pay for is what you get' applies in Africa.
"An extra couple of hundred dollars on the final price can make all the difference to your overall enjoyment and experience."
ON THE RAILS …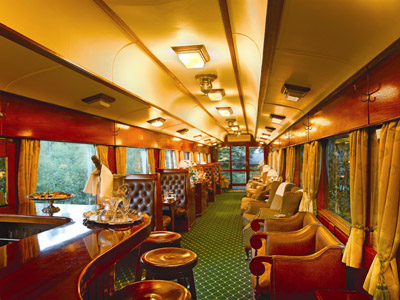 "Doing" Africa is no longer synonymous with "roughing it". You can let your mind indulge the fantasy while the body enjoys sometimes unbelievable refinements of this type of holiday.
Bench International's African steam train programs are a fine example, offering a choice of rail journeys in southern Africa, including a luxurious three days in Rovos Rail's beautifully restored Edwardian carriages hauled by the exquisite Pride of Africa steam engine.
A typical journey starts at Pretoria in South Africa, travelling through Mafeking to Botswana, before crossing the border to Bulawayo, then Zimbabwe's Hwange National Park, to end at the magnificent Victoria Falls.
Prices start around $1980 a head for luxurious accommodation, all meals and drinks, plus excursions along the route.
… OFF THE RAILS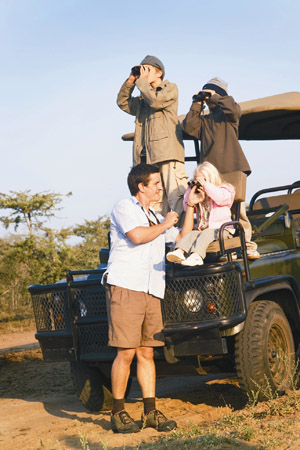 If nostalgic rail travel is not your thing, Bench is currently offering heavily discounted four night stays at Honeyguide's luxurious tented camps on South Africa's Manyeleti Game Reserve.
Effectively you stay four nights and pay for three with the $1130 cost representing a $500 saving. There is a small levy for aid the local African community.
Honeyguide has two tented camps bordering famed Kruger National Park, Sabi Sand and the Timbavati Game Reserves, and is a true Big Five experience.
Safaris are by open 4X4 game drive vehicles, led by experienced guides and trackers, early mornings and late afternoons. Walking safaris are also conducted with emphasis on the abundant bird, insect and plant life surrounding the camps.
Honeyguide is a rare bird in Africa, welcoming children and even providing special wildlife activities for the young ones.
These packages can be combined with stays in Cape Town, Victoria Falls and other Bench programs in southern or east Africa.
* Details from Bench International at 1300AFRICA or www.benchinternational.com.au
Prices are subject to change due to currency exchange fluctuations.




FEATURED CONTRIBUTOR – John Blair: John is an award-winning, world-travelled newspaper and magazine journalist who has worked in Europe and Asia as well as many years compiling and editing mass circulation travel pages here.As a professional traveler on all continents, particularly familiar with Australians' favourite destinations, likes and dislikes, his column provides a definitive, warts and all guide for prospective tourists and adventurers of all ages.





by