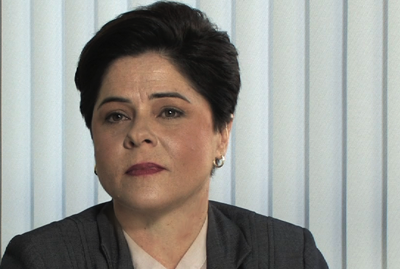 Kate Bryan and her husband Rod have never regretted their decision to purchase the Bartercard franchise for the South Coast and Southern Highlands in 2000, identifying the region as a prime market for the Bartercard Trading program.
The local network has grown to include over 350 local SMEs who are trading between T$800,000 and T$1 million monthly.
When meeting Kate for the first time most people are immediately impressed with her positive attitude and the meticulous care she takes with every single aspect of her job.
Kate's eye for detail and husband Rod's enthusiasm are a winning combination with the Wollongong-based franchise being a multiple Sales, Trading, Operations award winner within the Bartercard nation-wide network of forty branches. Kate herself has been inducted into the Bartercard Trading Hall of Fame – having traded in excess of T$40 million dollars throughout her career.
Born and raised in Wollongong, Kate would never realistically have considered living and working anywhere else permanently, although with an Arts Degree in Applied Language Studies (German and Japanese) she certainly had the skills to work internationally.
In fact, at one stage in her early career she travelled and worked as a Tour Guide for four years and it was only a serious knee injury suffered on a European ski-field that finally steered her back Down Under.
In recent years Kate returned to her university studies locally, previously studying at ANU. "I graduated in 2009 but my MBA at the University of Wollongong was one of the most challenging things I have ever undertaken based on the fact that I was studying while also running the business fulltime." – Ed Note: Kate passed with Distinction.
Bartercard has been a major influence in her working life. Not only did Kate meet her husband Rod at work (Bartercard Sydney) she was first introduced to the Trade Exchange concept in Canberra, later transferring to a Melbourne branch. Kate also worked in Hong Kong as an Advertising Executive for an Asian-Australian Business Magazine, who was also a Bartercard member, which gave her the opportunity to see first hand how the system operates from a member's perspective.
Kate is absolutely passionate about Bartercard and is quick to explain what the world-leading and largest Trade Exchange can do to assist local businesses.

Kate Bryan – Executive Broker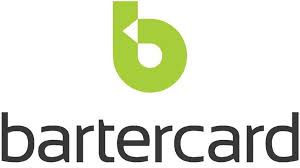 About the Bartercard System
Bartercard is a B2B trade exchange where members (small to medium-sized) exchange goods and services with each other using Bartercard trade dollars (T$) instead of cash, with Bartercard acting as the third party record keeper in the transactions. For all accounting and taxation purposes a Bartercard T$ is treated identically to an AUD.
"We operate on the principle of generating an additional 10-15% of new sales income, additional turnover, over and above what the business is generating in the cash economy." She stresses, "We can also assist start ups and businesses that may be struggling to maintain profitability by making dramatic improvements to their bottom line profits.
"We know in post-GFC times many local businesses are struggling to maintain their margins, and that's where we can help.
"We work to source purchasing opportunities for business and lifestyle expenses throughout the network of 20,000 businesses nationally. By spending T$'s in these areas, businesses buy at the cost of their goods, thus conserving cash flow and at the same time improving bottom line profits."
Kate emphasises in excess of T$50 million is transacted nationally per month through the Bartercard network.
"Paying for goods and receiving funds with the Bartercard system is easy and we can arrange an interest free overdraft facility from T$5000-T$25,000 for all members. This means you can start buying immediately and conserve your cash flow … even before you make some sales and build up a credit balance of your own.
"Let me explain. You simply log in to your account at our portal and enter the account number of the buyer or seller, together with the amount involved, and that's it. It is transferred instantaneously."
This technique is made possible via the website portal and smartphone application. Transacting is also made simple via smspos / eftpos and internetpos facilities.
For more info see video below.
Smart Business Solution
Bartercard expands internationally
The Gold Coast-based and founded trade exchange now also operates in the United Kingdom, New Zealand, United Arab Emirates, Thailand and Cyprus.
Alejandro Cortes has just been appointed the first franchisee in the United States and his office will be situated in Charleston, South Carolina. His focus will be to grow the membership base in the areas of North Carolina, South Carolina and Georgia.





by