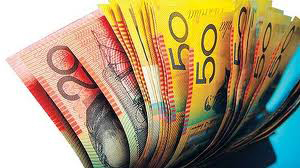 Branding is a subject dear to the heart of many marketers including yours truly – and it's what gets us all up in the morning … raring to go. Work-wise that is.
Only problem is that building a brand takes a lot of money and a lot of time. In today's busy world most new business owners likely don't have the money and definitely don't have the time to pursue this as a realistic option.
Fortunately there is an online alternative. And it's by using what's called Premium Domain Names. They are keyword rich domains which produce listings that online users first see on Page 1 of the Google SERP i.e they are organic not Pay Per Click adverts such as Google AdWords.
There is much on-going debate about which Page 1 listings people actually click on first. Anecdotal evidence strongly suggests that many users these days do not even look below the fold (miss bottom half of PC screen)… let alone go on to Page 2.
There was a time Google kept all its adverts on the right hand side of the SERP not to confuse unsophisticated users who presumably could not distinguish between organic listings and paid adverts. We all know that relic is long gone but I'd like to think people are a lot smarter online now.
Although I have not researched the topic myself, lately anyways, I do recall last time I checked out users' behaviour they usually looked for brands i.e. whether they were organic or AdWords and they unconsciously peeked at the green URLs … looking for brands or well known companies.
Having been involved online for many years I realise that the 'rules' tend to be changed often by Google with no real pattern but seemingly to make the efforts of SEO practitioners, such as myself, less effective and prompting many to simply buy AdWords … from you know who.
The reality is that indexing (and search generally) has improved dramatically over the years. I can recall 10 years ago when a .com domain would outrank a .com.au domain even when looking for local products and services. In fact that is one of the major reasons that historically .coms were a lot more expensive to acquire.
These days Australian companies would usually not even consider solely using a .com if their major market was in this country. What's more even overseas organisations with brand recognition and a well known .com website will now seek out a suitable .com.au to complement their digital presence.
So how does one find an Australian Premium Domain Name?
Pretty easy actually. Just go to someone like Netfleet (a leading local domain trading portal) and search their database by keyword.
EG: For a new media entrant wanting to stream realtime news video stories they would likely search using NEWS and LIVE as the keywords. Looking for something like www.newslive.com.au
Oh and Yes, surprise surprise, it is available.
One caveat here. If your new website is operating in an extremely competitive digital space you will likely need to have a Page Rank of about PR3 (or even higher) to guarantee a top spot on Page 1 of the Google SERP, which means you will also have to secure some Back Links from relevant high ranking websites.
DISCLOSURE: Since 2001 I have built up a portfolio of Australian Premium Domain Names – mainly media-related but also for local directories. And yes I own www.newslive.com.au.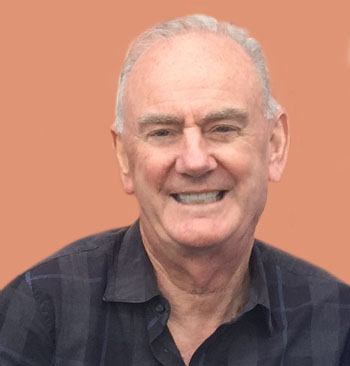 Dr Andrew M Connery is the Director of Innovation at CTPM Australasia and has been active online since 2001. Andrew completed his PhD at the UOW's Sydney Business School in 2015 his doctoral dissertation 'Overcoming Barriers to the Introduction of Perceived Disruptive Innovations in to Rigid Efficient Systems'.





by