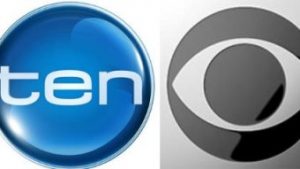 Deciding to re-brand a well known product or service can often be a challenge for marketers, however in the case of US media giant acquiring Australia's third ranked TV network it would seem to be a no-brainer. The major challenge will be to adopt a means of differentiating CBS Australia from America's leading TV Network's offerings in the digital space.
As a practitioner who has actually tried to market products on the ground in the US (albeit a long time ago) I am acutely aware of the cultural differences involved between these two countries.
What I can say is that no US executive I have ever known would accept the market positioning as #3 in Australia being set in concrete when they have always been accustomed to being #1 back home.
What this means, to me anyway, is free-to-air channels 7 and 9 will have a huge and on-going fight on their hands, not only for TV viewers (Lisa Wilkinson is just Round 1) but increasingly, and more importantly, for users of their digital offerings.
Of course CBS could follow the path adopted by Yahoo in 1997 viz Yahoo!7 Brand (au.yahoo.com) URL i.e. CBS10 Brand and (au.cbs.com) URL.
However it must be remembered Yahoo! was a global internet player when they linked up with Seven West Media 20 years ago and launched as Yahoo Australia … they had no history or involvement with TV … on the other hand CBS is #1 in the largest TV market in the world.
This could mean the numeral 10 may only have a limited life expectancy on our screens. But this does in turn raise the issue of separating news, sports and entertainment content. For example in the US news and sports are promoted under the mastheads of cbsnews.com (Title -Live News stream 24×7) and cbssports.com (Title -News, Live Scores etc).
CBS will hopefully realize that Australians will not willingly embrace a purely or overtly US offering i.e. viewers/users will only reluctantly log in to the main cbs.com website and search for Australian-based news and sports content.
And searching for local content would become a nightmare for Australians with CBS US websites always appearing above CBS Australia websites on the Search Engine Results Page – SEO 101 .coms always trump (the old meaning) .com.aus.
So is there a possible digital-based branding strategy Aussies will embrace?
Well I am going to go out on a limb here and suggest there is one.
But before I do I will declare an interest. For over 15 years I have been acquiring what is known as Premium Domain Names – this usually means they have one or two descriptive (rich) keywords in the URL and TLD is .au (not the more popular .com) – and in my case all are media or directory related.
So very conveniently I have in my possession a whole portfolio of domains that I think (I would of course) suit CBS down to the ground and establish the US giant as an upstart entrant to the local digital market … Aussies just love an underdog.
BTW I also acquired a specific CBS domain just the other day to lock in the set. I would emphasize here that I do not believe in greenmail and only took this action to prevent being gazumped myself – what's more I am prepared to gift it if CBS ever does decide to purchase my other domains.
Well here goes. My suggested digital strategy is to utilize the keyword Live (already being used in their Titles on US websites) in conjunction with the media category e.g. NewsLive, SportsLive & NightLive (.com.au of course). Incidentally the extra was CBSLive.com.au. I look forward to observing how the new operators of Channel 10 will actually manage their new acquisition. And in the meantime I will wait by the phone.

PUBLISHER: Dr Andrew M Connery has been active online since 2001. Andrew completed his PhD at the UOW's Sydney Business School in 2015 his doctoral dissertation 'Overcoming Barriers to the Introduction of Perceived Disruptive Innovations in to Rigid Efficient Systems'. A B2B marketing practitioner and SEO/SEM consultant by profession his specialty area is overcoming local search engine bias.





by