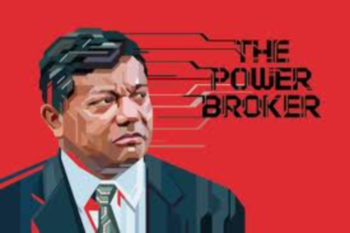 WOL understands (post ICAC) most people in the business community like to keep their heads down, however they are also pragmatic enough to realise for newcomers to the city being able to identify the appropriate movers and shakers can often be the difference between getting a lucrative deal off the ground or not.
WOL's source has identified forty candidates who they think are the most influential in our city, those people who will help make things happen for the next 12 months (in alphabetical order).
We should emphasise WOL does not take any responsibility for its accuracy and to prevent spamming have not added titles, organisations or contact details of any kind.
Arthur Rorris
Arun Jagatramka
Bruce Gordon
Craig Osborne
Craig Peden
Daniel Rowan
David Brown
David Campbell
David Farmer
Doug Symes
Dr David M Williams
Dr Steve Andersen
Eddy De Gabriele
Geoff Jones
George Edgar
Gordon Bradbery
Graham Lancaster
Janine Cullen
Jim Eddy
Les Dion
Malcolm Heard
Mark Vassella
Martin Anstee
Michael Bassingthwaighte
Michael Corban
Mike Halloran
Neives Murray
Nick Hartgerink
Noreen Hay
Paul Wellings
Peter Newell
Robert De Diminicis
Roger Downs
Roger Summerill
Rory McNeill
Ross Kennedy
Sharon Bird
Terry Wetherill
Trent Scanlen
Vicki Tiegs
I imagine most WOL readers will say this list is not complete and dispute who has or hasn't appeared. I should point out that I have deliberately left out many well known members of the local advertising, marketing and web design fraternity (that's their job) … they will know who I mean, including our Editor of course.

Anyway, don't hesitate to let the editorial team at WOL know who you think is deserving of mention … and spread the news by emailing any of your colleagues and friends who made the Top40 or just comment below:


Comments
Powered by Facebook Comments





by