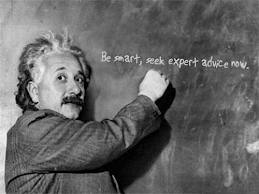 When the legal fraternity were selected for this month's column WOL never contemplated that physically tracking down the top lawyers in Wollongong would be a particularly difficult task. If anything it would more likely be a problem of keeping the numbers down.
However, once commenced it quickly became clear that lawyers are a bit like doctors insofar that each has their own different speciality and whilst most would claim to be able to handle all the usual range of legal work equally well, their clients often were more selective in matching their choice of lawyers to the specific jobs required.
To support this theory a leading business person I know well tells me that over the years he has used Roger Downs at Kells for distribution and franchise related matters, Graham Lancaster at Access for contractual disputes and Ian Dalgleish at RMB for their family wills and personal matters.
And apparently they all did great jobs … although he does tell me he is currently using Sydney-based lawyers for his Intellectual Property issues (obviously didn't know about local IP expert Ash Agarwal at Acorn Lawyers).
He also tells me that he has had the occasional brush (his words) with Mark McDonald and Malcolm Heard and would prefer them to be on his side in future, so I guess that's a big tick.
It seems this portfolio approach is probably wide spread amongst experienced or more litigious Wollongong business people, and it has certainly influenced our (alphabetacised by surname) Top 25 listings.
Note: Only Wollongong-based and operated firms are included – to search online for any lawyer on the list simply Google their name and add keyword 'Wollongong'.
The main categories are: Commercial and Business Law
Roger Downs (K)
Graham Lancaster (A)
Craig Osborne (R)
Civil/Commercial Litigation
Tom Ellicott (A)
Mark McDonald (M)
Anthony Williamson (W)
Personal Compensation
Kieran Biddle (H)
Karl Foster (SG)
Imran Khan (R)
David Potts (K)
Tom Sherley (H)
Conveyancing
Josh Bignall (R)
Stephen Dawson (D)
Michael Hatfield (K)
Peter Williamson (V)
Commercial Property
Jim Isabella (W)
Paul Magaganino (K)
Intellectual Property
Ash Agarwal (A)
Local Government, Planning and Environment
Warren Budd (DGB)
Malcolm Heard (H)
Peter Moggach (R)
Family Law
Anne Mowbray (V)
Estate Planning
Anna Masi (H)
Michael Naughtin (R)
David Swan (DS)
.
Comments
.
From Malcolm Heard at 2.46pm Fri 3rd May 2013 :
Clients tend to now be more selective in matching their choice of lawyer to their specific needs; with this in mind, the Law Society of NSW some years ago set up what is known as the Specialist Accreditation Scheme to help the general public identify solicitors who have demonstrated proficiency in a particular area of law, but before gaining accreditation under the requirements of the Scheme, a solicitor must have:
· practiced full time for at least 5 years
· worked in their area of speciality for at least 3 years
· passed rigorous assessments in communication, problem solving, client relations and, of course, the relevant law.
A solicitor who is an Accredited Specialist must undergo continuing legal education in order to be able to renew accreditation each year. Wollongong is well served with numbers of solicitors having demonstrated the competence and experience required by the Specialist Accreditation Board and there is plenty of evidence that switched on clients are gravitating to those particular solicitors (legal firms are not accredited, just individuals within them).
You may be interested in the areas of law offering Specialist Accreditation which have been taken up by local solicitors (together with the names of those solicitors).
Business Law
Kieran Biddle
Roger Downs
Tom Ellicott
Amy Harper
Malcolm Heard
Kerry Kyriakoudes
John McEwan
David Swan
Commercial Litigation
Matt Barnes
Graham Lancaster
John McEwan
Criminal Law
Jeff David
Justine Hall
Graeme Morrison
Employment and Industrial Law
David Potts
Family Law
Peter Chodat
Jeff David
Michael Davies
Tim Horsley
Kerrie Johnson
Anne Mowbray
Lou Rossi
Rachel Stubbs
Tibor Tsapo
Robert Webley
Peter Williamson
Greg Woods
Personal Injury Law
Phil Bussoletti
Margaret Curran
Karl Foster
Melinda Griffiths
Mark Johnston
Imran Khan
Chris Nikolovski
David Potts
Chris Sheppard
Tom Sherley
Michelle Wright
Property Law
Josh Bignell
Warren Budd
Ian Dalgleish
Steve Dawson
Roger Downs
Michael Dyson
Michael Hatfield
Malcolm Heard
Sandy Rendel
The information I have given you is current from Law Society of NSW records published as at today, so if I have left anybody off it was not done intentionally.
Hope this information is of interest.
Regards,
Malcolm Heard Acc Spec (Bus), Acc Spec (Prop)
Comments
Powered by Facebook Comments





by