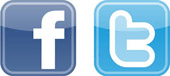 Don't you just love the terminologies surrounding Social Media? Well a new term has entered the scene and it's called Story Bumping … and no, it's nothing dangerous.
According to socialmediaexaminer.com, Facebook have announced they've tweaked their algorithm, known as EdgeRank, to allow stories that are getting more engagement (more likes, comments and shares) to be bumped up in the news feed.
The change is called Story Bumping and has already rolled out to 99% of desktop users. The StoryBump shows you posts you may not have seen when they were first published.
So what does this mean for business using Facebook?
It means that content is more important than ever and that interaction with customers (likes) is vital for Facebook to be really effective. Your posts are basically in competition with other business's posts to be at the top of the wall.
Business "A" may be yelling in their biggest voice "how important they are" and "how big they are" then along comes some tiny business voice "B", who simply interacts with their customers, and bang (or bump) down goes post "A" into cyberspace.
So Facebook has given David the power and Goliath the bump, but why?
Well, in simple terms they want Facebook to be a level playing field and to allow everyone to get full advantage of the service they provide. So more than ever it is really important to start developing relationships with the people who have trusted in your business to like your page in the first place.
So how does it work?
In basic terms when people log into Facebook they would tend to scroll through (on average) about 50 posts at a time. And the post they might miss at position 51 continues to get lots of likes, comments and shares. Four hours later, they check Facebook and that post is at the top of their News Feed, even though it's four hours old.
So as you can see engagement is vital, not only in building trust with your followers, but prolonging the cycle of your posts on their wall.
One of the better features on Facebook these days is the insight statistics that allow you to check the progress of your business pages much better than in the past. One of the more useful functions is checking the engagement of particular posts so you better understand what interaction your followers are having. Therefore you can model your content around the behaviour of followers and get maximum interaction and engagement.
It does sound like more work but the results will be more effective in the long run for your business.
Remember that the marketing of businesses has changed and customers expect more interaction from you. They no longer want to know "what to buy" but "why they should buy" from you and "will you give them the experience they deserve".
So stop preaching and start listening and engage. It is more important than ever!
The power of video


PRODUCER & CONFESSED SOCIAL THERAPIST , Christopher D Whitmore: 21 years' experience in Television production and advertising. Chris has also seen the changing face of production and has geared his knowledge towards online video. Chris currently manages and operates Zealous In television, design & social media. Zealous In is a full service agency that can handle production through to media buying and online presence. Chris, along with Dimjen Pty Ltd, founded Zealous In from the notion of being eager, passionate, enthusiastic and intense in regards to multimedia and what it encompasses.
Chris heads up the video production side of WOL. He writes and producers all the video content with the sub-editor and contributors.
Best way to contact is by email : chris@zealousin.com.au


Comments
Powered by Facebook Comments





by