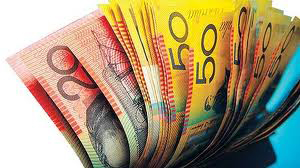 If you want to get the most out of your property, you'll definitely want a marketing agent, but if you just want to get the property off your hands quickly, a turnover agent will suffice.
My intention is not to beat up on turnover agents (some of my best friends), but to explain the major differences and demonstrate how making the wrong choice can negatively impact your chances of securing the very best outcome.
I was particularly inspired following a recent experience a colleague had when doing a property presentation. After making his detailed pitch explaining how our company would market the property, what our fee was, and what our method of sale would be, he was (to his great surprise) turned down on the spot.
The owner politely but firmly advised him they were going to go with another agent instead. Apparently the other agent was about $4,500 cheaper for the cash component and was also throwing in advertising. On the face of it, who could blame the property owner for his decision.
It was then that I realised that all sellers should be aware of the important differences between marketing agents and turnover agents, and it's really an 'apples' versus 'oranges' situation – see below:
What Marketing Agents do:
• Take high quality pictures of your property
• Shoot quality video of the interior and exterior
• Develop online and offline marketing strategies
• Provide negotiation skills
• Get you top dollar
• Prepare package deals based on the current market
• Always have the best interest of our client in mind
• If your property has not received a lot of inquiries, a large number of attendees to an open house, or has been on the market in excess of 2-3 weeks, we change our strategy.
What Turnover Agents do:
• Pitch how they will quickly have your property sold
• Offer you a lot of advertising for not a lot of money. The property may not be reflected in its best light because they have not taken the time to tour the property, hire a professional photographer, or have high quality picture and video of the property.
• Simply looking to turn a property over; they focus on selling quickly and not selling at the highest possible price.
• A turnover agent may even, after a few weeks of not selling the property, pressure you into accepting the next offer that comes your way.
• In essence, turnover agents' motivation and obligation is to do themselves a service and unfortunately that often comes at the expense of doing you a disservice.
• Turnover agents work for themselves and to protect their bottom line.
As I said before, my intention is not to beat up on turnover agents but to inform you of the major differences and emphasise that to get the most out of your property you'll definitely want a marketing agent.


CONTRIBUTOR – Adrian D'Amico: Business Owner Sales & Marketing Consultant – Harcourts Wollongong. Adrian is an enthusiastic Real Estate professional who has the ability to recognize and understand the necessities of his clientele. He has survived the test of time in the real estate industry, remaining devoted and passionate about his profession.

Comments
Powered by Facebook Comments





by