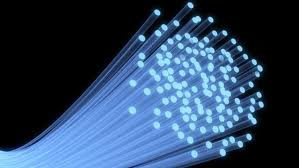 Before I start let me make it quite clear that I have been an enthusiastic booster of the NBN from Day 1 and anyone I have ever trained or discussed the topic with will attest to that fact. And although I've never been an avid supporter of either of the two major political parties I am in fact a great fan of our local MP (now Federal Minister) Sharon Bird.
I'm also well aware the present government is being blamed for a lot of its perceived shortcomings, however I would emphasise as loudly as I possibly can … the NBN is exactly what Australia needs.
An IT expert recently called Malcolm Turnbull's latest offering a 'lemon'. And it's easy to see why. You really have to wonder why no journalists have been asking Tony Abbott directly (or his ex-leader) the right questions before now.
The reality is the mainstream media is finally telling the public what virtually everyone in the country's IT industry and academe have always known about the federal opposition's plans for the NBN.
In summary this is what the NBN is all about:
• Delivers the optimum fibre-based digital infrastructure currently available world-wide.
• Call it 'future proofing' whatever, but it delivers a massive competitive advantage which our economy will need when the puff finally goes out of our mineral boom and we have no manufacturing industries left.
• It is massively upgradable in terms of bandwidth / download speeds.
• Every Australian will receive the same level of service (sorry 3 per cent still get wireless – but even that it is vastly improved).
• Telstra's copper has a distinct shelf-life and virtually no spare capacity to handle the vast amounts of data the country will be demanding in 10-20 years' time.
• It will cost an awful lot of money, granted. But only about the same as a fleet of diesel-powered Collins submarines with a couple of grounded F-35 Strike Fighters thrown in.
I could go on. Can you imagine saying to Australians not living in major cities (over 30 per cent of all Australians live in regional areas) that their roads would remain unsealed tracks because their traffic usage was not as high as in the cities and not enough to justify decent roads … because that's what we are really talking about here … setting the so-called digital divide in concrete.
For the record, I have never met a thinking person from a regional area, (and I spent 18 months travelling around NSW when I was a trainer for the Federal Government's Small Business Online program), that wasn't 100 per cent behind the NBN rollout.
It can't be lost on the opposition that despite all their blandishments following the last election the critically important independent members (well not Bob Katter) deliberately chose the ALP over them to govern primarily based on the promise of the NBN being delivered to their traditionally conservative electorates.
Forget political grandstanding for a moment and think about it.
Virtually no major project ever conceived in this country, whether it was the Sydney Harbour Bridge, the Opera House, Canberra whatever, has ever been embraced when first conceived without a gaggle of short-sighted and misinformed critics going on about how much it will all cost.
Well I say get over it. I'm tempted to call the NBN a 'necessary evil' and, as they say, as soon as you take that on board the more necessary it becomes … and the less evil it seems.


EDITOR – Andrew M Connery: A pioneer in social media and active online since early 2001 heads up the Editorial team. Andrew is currently undertaking doctoral research at the School of Computer Science and Software Engineering at the University of Wollongong. A B2B marketing practitioner by profession his specialty area is local search and until July 2011 he was a Senior Trainer for the Federal Government's Small Business Online program. His latest project is a joint venture with Barnett s Couriers to introduce 24/7 smart lockers for online purchases.
Comments
Powered by Facebook Comments





by