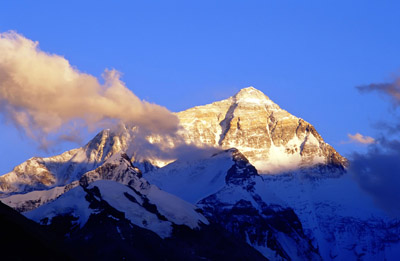 IF there is space on your bucket list, add Tibet.
Holy land . . . land of mystery . . . the roof of the world . . . little need to look further than the stark statistics relating to the ancient plateau region to be convinced  the rest of our world's wonders barely stack up.
Put aside any view you might hold on Tibet's controversial status as an "autonomous region" of  the  People's Republic of China and consider, instead, the world's highest mountain;  world's highest railway station;  a sacred palace of a thousand  rooms and 10,000 shrines; a vast lake which has never been plumbed.
To be sure, Tibet is not a walk-up start as a destination. China's tenuous governance has seen to that. But lucrative international tourism, albeit carefully managed, has seen Tibet emerge in recent times – as much in Australia as anywhere else.
Specialist operators to the region, like Sydney-based Michael Lee, report high interest and demand for programs to Tibet fine-tuned as extensions to burgeoning tourism to hitherto little-explored westernmost reaches of China.
Packages are the only way to go at the moment and, considering the planning involved and terrain to be covered, they are in the affordable  bracket.
In round figures, between $2,000 and $5,000 ex-Sydney delivers the stuff of wild imaginings, dreams and fantasies.
Lee's three programs lack for nothing.
For example, you ride the world's highest railway, the Qinghai Line from Xining to Tibetan capital Lhasa, a shade under 2000 km long and, in places, over 5000 metres up (its highest station is at a modest 1400 m).
Arguably the  piece de resistance is the Potala Palace (pictured below) former residence of a succession of Dalai Lamas, built 500 years ago on the site of another palace, with foundations reinforced with copper "in case of earthquakes".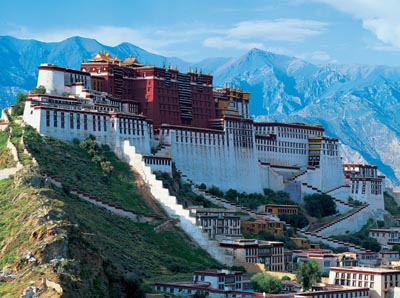 Then there is the sacred Yandrok Lake, 72km long with exact depth unknown, focus for pilgrims and latterday tourists alike  – the former for a spiritual experience; the latter, as much as anything, for an unforgettable yak ride along a rocky shoreline with a backdrop of the world's highest mountains.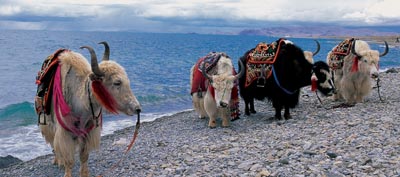 Everest, few realize, is "shared" by Tibet and Nepal and an Everest base camp is another stopover.
The Australian government's excellent travel advisory service suggest "caution" with the customary warnings about staying well away from any civil unrest.
To share Michael Lee's enthusiasm for the destination and to familiarize with the fine print of the many inclusions, transport details and travel formalities, call 1300 787085 or 02 9369 1288.

CONTRIBUTOR, John Blair: John is an award-winning, world-travelled newspaper and magazine journalist who has worked in Europe and Asia as well as many years compiling and editing mass circulation travel pages here. As a professional traveller on all continents, particularly familiar with Australians' favourite destinations, likes and dislikes, his column provides a definitive, warts and all guide for prospective tourists and adventurers of all ages.
Comments
Powered by Facebook Comments





by